Windows 10 is now available for free download from July 29 2015.
Users of Windows 7, Windows Vista, Windows 8 and 8.1 can upgrade to Windows 10 for free. Microsoft has declared that the preference would be given to the users using the preview version of Windows 10. So the rest of us have to wait patiently for a day or two to get the download link.
The company has also declared that the offer of 'free windows 10' is just for a year.
Getting Windows 10 preview version is simple. If you have a live.com account, it is simpler. If not just register here by clicking the GET STARTED icon at the bottom of the page.
Microsoft claims that there are more than 5 million people all over the world already using windows 10's preview version. They have also received positive comments throughout, from their journey of introduction till today.
Coolest features of Windows 10
1. The start menu is back
The start menu that was missing in Windows 8, which was also the biggest drawback of the version is now back in Windows 10.
2. Cortana
Cortana sits next to the start menu. You can start cortana just by saying "Hey Cortana" or by clicking the search box. By using Cortana you can get pictures from December. You can either type or command saying "Get me pictures from December".
You can read more about "How to use Cortana" here
[youtube http://www.youtube.com/watch?v=a7tBCUie8Z0&w=560&h=315]
3. Cmd prompt
The command prompt of Windows 10 has a keyboard shortcut.
4. Continuum Mode
You can now work continuously on your tablet and with your PC with Windows 10.
Watch the video to have a virtual hands on experience.
[youtube http://www.youtube.com/watch?v=dVfGOh7ZoOo&w=560&h=315]
5. Hololens
Hololens is futuristic. In layman terms, this is something very similar to the one Iron Man uses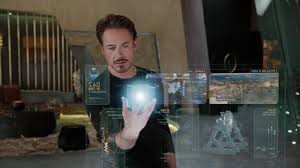 The device is still not available in the market. But the OS comes with the interfacing of the device. the price and date of release is still not known.