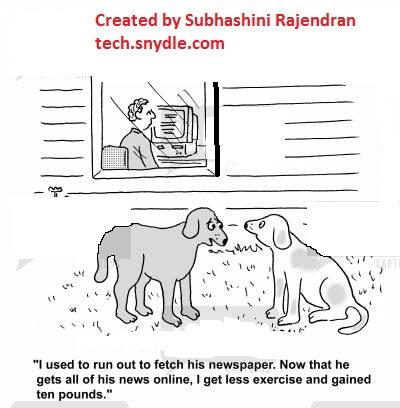 Today seldom we find newspaper boys delivering newspapers door to door. News has become online. The Internet has the solution and information about everything at every spot and most importantly at every moment.
News gets updated online at a faster rate rather than the printed form the next day.  All that we need to do is get a connection! Next minute, the world is in our hands.
And as we all know Google is THE major part of the internet. Almost one cannot imagine a working on his network without Google. And Google News is one among the Google's product that has gained its popularity in the recent years. People constantly visit Google News to keep themselves updated. And therefore adding your website to Google News can help bring additional exposure to your website, only and only if it is approved by Google.
  How to enter Google News?
Google is everything. None of the other search engines can even be compared with Google. It has become so important in our day to day life that we have added Google in every dictionary we use. In any language, Google means "Search".
With its high importance, it would be a privilege for anyone to see their site on Google. Any person can submit their website to Google for inclusion in Google News. But the point is the website has to be accepted by Google. In other words, the site has to pass the criteria created by Google. Along with reviewing your website, Google considers lots of other factors to publish your site on its News page.
If your site is not in Google news yet, use this form to submit your site to Google. However, the page keeps changing constantly as Google keeps updating itself. Strictly stick to the Google's guidelines to enter Google News.
Requirements to enter Google News
Let us brush up a very few other things that are needed and are considered as a "MUST CRITERIA" b
y Google to enter Google NEWs.
These are the must to do things to enter Google News. I am presenting you the gist of easy version from Google. Visit here for a detailed read.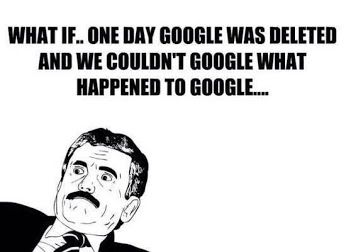 Contact Page – This is highly mandatory. The site has to have contact page listing your address, phone number, and email ids. And Google also makes sure if you are the legitimate owner of the details provided.
Content – The content has to an updated regularly and should include current happenings as well
Good Standards – The site should follow journalistic standards in publishing their content. No aggregated content must be included.
Authority – Be true to yourself. Write what you know. Never copy
Accountability – A good attractive autobiography.
URLs – Should be unique and permanent
Links – Google has a CRAWLER to scan your site. The crawler looks for the HTML links that has similar texts like yours.
Format – The article should mandatorily be in HTML format. The crawler cannot check PDFs and so Google just ignores sites that contain PDF files uploaded!
Ok, you have got into Google news! What next? Now you have to make sure if you can sustain on it. In order to regularly have your posts featured on Google news, the following things have to be done.
Here are some of the minutest tips that we are well aware of but forget to give them their importance to keeping our posts on the Google news
1. The Blog has to be well Structured
This is one of the basic and common things that everyone takes care of. But, this has to be done regularly in the right way to present what you have in your mind to the world.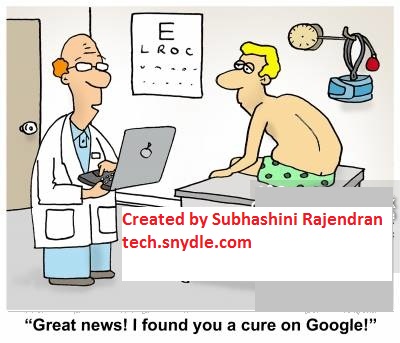 Ensure that your blog does not have any broken links or empty pages. Also, concentrate on the malware and coding issues if any. Most importantly spend more time in structuring it.The more time you give for structuring, the money it will pay off in the long run.
Remember, People tend to dig their spoon on the most good looking dish on a food pallet.
2. Work on your On – Page SEO optimization
Of course SEO, Search Engine Optimization is quite technical. However, it is not like you have to obtain a degree in order to learn your On – Page SEO. Before you hit the Publish button, you just have to fill in a few words from your content on 2 to 3 boxes. That's it!
Meta title – The title that appears on the link that search engines use to get their information from. Hence, it is very very important to give a suitable title keeping your search engines in mind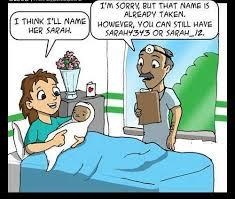 Meta Description – This part has to be filled in with 160 characters approximately. This part of the article is browsed by the search engines when they are asked to search for a phrase. You can just copy paste it from your content. However, it is advisable to write few words in a lay man's terms. In other words, use words that will be used when your content's information is being searched for.
Meta tags – Provides information about the site. Use words that are more relevant to the site. Select the words so that it relates your articles with your site.
Once you get a hang of it, you will not only find it easier to get featured on Google news but also it helps you to top the search engine results.
3. Content
Last but not the least, content is the deciding factor of your articles. Whatever be the content, be it about wedding or horticulture, every content has its own seekers. At some corner of the world, there are people always reading about anything you write. It's not necessary that the articles have to be about smart phones or Windows or the latest cars.
First and foremost, the content has to be original. Plagiarised content possess high risks of getting penalised. Keep the word count in mind. Google has the minimum limit of the word count for the news articles as 80. However make it as short as possible but don't forget to touch Google's target of 80.
Hope the article proves its justice on giving you worthy suggestions on bringing yourself on the Google news. Do pour in your comments!!