It is a very well known fact that the free download of Windows 10 ends by July 2016.
With its positive and negative annotations, Windows 10 is doing quite well. The question is what happens to the free and easy download jargon after this July?
Microsoft starts AUTOMATIC DOWNLOADS of Windows 10
Microsoft has by now, reworked on the "optional" phrase of Windows 10 as "recommended". In other words, users with 'automatic updates' activated in their PCs will have Windows 10 downloaded without asking. However users tend to have 31 days to get back to their older version.
The complete download of Windows 10 eats up 3.5GB to 6GB of your data usage. Be sure to change the crazy default privacy settings in your PC. Else you will fall into the
"PUPPIES FOR FREE" sale of Microsoft's "GET IT! Or I STUFF IT IN YOUR sack"
How to disable automatic update of Windows 10
It is shocking that the tech giant would take such a step as this is bad for security. Better we change our setting before we fall into the trap sale of Microsoft
Step 1 : Click Start button
Step 2 : Type Windows update
Step 3 : Click "Change Settings"
Step4 : Uncheck  "Give me recommended updates the same way I receive important updates" option.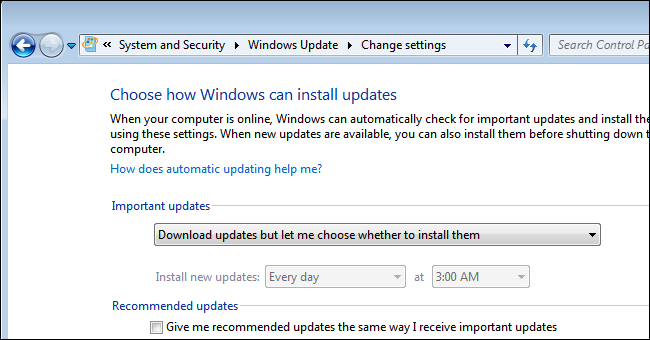 How to remove "Get Windows 10" icon
This is the easiest and the economical way to get rid of the icon. This also stops downloading Windows 10 to your PC. Visit the link GWX Control Panel. The developer is not contented with this rubbish too!
It takes a few minutes. Say Save and keep clicking on the next button after you double click the downloaded file. Finally say finish for the software to make changes.
Open the GWX Control Panel. The software makes a check provides you with information like "Is 'Get windows 10 app running?' 'Is Get Windows 10 app enabled' ", etc. Now click on "Disable Get Windows 10 App (permanently remove icon)".  And then select "Disable Operating System Upgrades in Windows Update"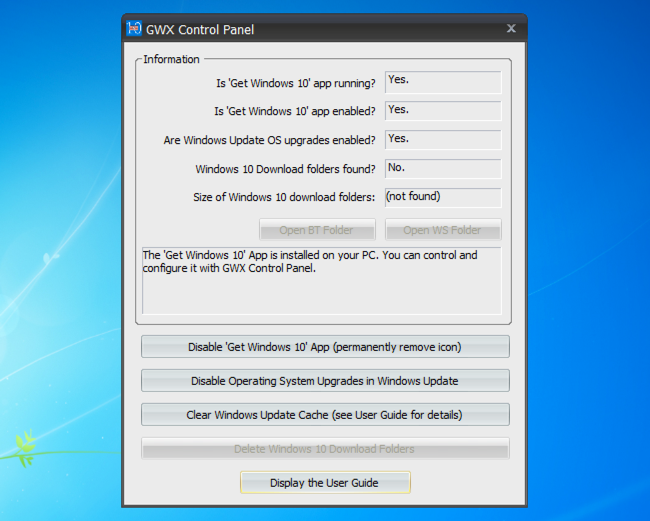 A reboot is recommended for the changes to get implied. But the best part is THE ICON WILL BE GONE PERMANENTLY.
Why is Microsoft behind the end of Windows 7
Still 46.7% of the windows population are with Windows 7 version though Windows 10 has a hit of 200 million downloads! Microsoft's obligation of its support to Windows 7 ends by Jan 14 2010. The long – term intention of Microsoft is to close the books on the WIN7 version before that.
So, what is next?
I see 3 possibilities after the 29th of July
Possibilty 1 : Microsoft simply begins charging for upgrading to Win 10
It happened before. It might happen again. With Windows 7 and Windows 8, the legend introduced discounts and ended it after a few months.
Possibility 2 : Microsoft announces Indefinite upgrade offer
In other words, it might just extend the expiration date.
Hypothetically, Microsoft might enter the end of the free upgrade era, proclaim that the project had been a rampant success.
Possibility 3 : Another new offer
Microsoft has a plan of introducing an upgrade to Windows 10 called "REDSTONE". Redstone is now being tested by the inside officials of Microsoft and soon will begin arriving soon. Microsoft announced earlier that it would bring out two to three fresh releases every year. Probably, we can assume Redstone is its first step of it's "bring outs".
Possible dates of extension or change of plans in 2016
It can be October 31; That's when OEM PC sales with WIN7 officially ends.
Or, December 31 – New Year! New rules!!
But July 2017 might be a reasonable date. That is because; Microsoft's skylake project ends by then. Skylake is based on the latest generation of Intel CPUs.
However, the decision will never be made anytime sooner and it would certainly never be communicated.